What does the law say?
The Animal Welfare Act 2006 (which applies in England and Wales), the Animal Health and Welfare (Scotland) Act 2006 and the Welfare of Animals (Northern Ireland) Act 2011 contain provisions to safeguard the welfare of animals.
This means that owners and keepers are legally obliged to care for their animals properly – which most already do - and they are responsible for ensuring that the welfare needs of their animals are met.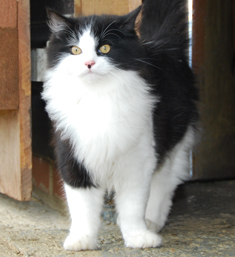 These five basic needs are as follows:
A suitable environment (place to live)
A suitable diet
The ability to exhibit normal behaviour
Housed with, or apart from, other animals
Protection from pain, suffering, injury and disease.
A person with responsibility for an animal may commit an offence if an act, or failure to act, causes an animal to suffer unnecessarily. If a person does not provide for an animal's welfare needs, they can be banned from owning animals, fined and/or sent to prison.
Where can I find more information about the legislation?
For further advice about how the legislation applies across the UK, please use the following links:
What should I expect if I take my pet to a veterinary practice?
The responsibility for the welfare of an animal ultimately rests with the owner or keeper of the animal.
However, veterinary surgeons and veterinary nurses can help owners and keepers to meet their responsibilities under relevant animal welfare legislation by providing veterinary advice and/or care.
This might include professional guidance about how best to tackle the animal's specific complaint and by providing a means by which treatment may be delivered.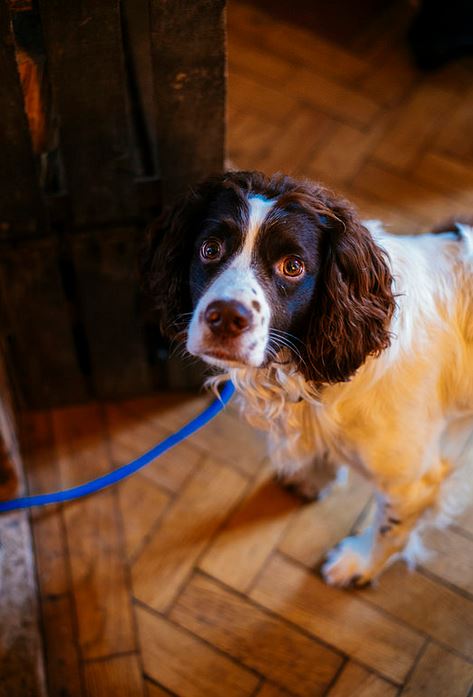 In doing so, veterinary surgeons and veterinary nurses seek to ensure the health and welfare of animals committed to their care and to fulfil their professional responsibilities.
At the same time, owners and keepers should be aware that obtaining private veterinary attention will have associated costs and these costs will often vary between practices.
Veterinary surgeons provide treatment on the basis that the client (i.e. the person who requests veterinary attention for animal) is able and willing to pay for this.
In most cases, the client will be the owner of the animal or someone acting with the authority of the owner) and the client will be responsible for meeting these costs.
Veterinary surgeons have a responsibility to make a full and realistic assessment of the prognosis and the options for treatment and communicate this to their clients. They also have a responsibility to provide their clients with realistic fee estimates based on treatment options and to keep their clients informed of progress and of any escalation in costs once treatment has started (see RCVS Supporting Guidance Chapter 11).
To help with the costs of obtaining veterinary attentions and to meet their responsibilities to care for their animals properly, owners and keepers may wish to consider taking out pet insurance.
The British Veterinary Association (BVA) and its division, the Society of Practising Veterinary Surgeons (SPVS) has worked with the Association of British Insurers (ABI) to produce a Pet Insurance Consumer Guide.
This explains the benefits of pet insurance, the different types of policy, and outlines a number of key areas for pet owners to think about before reaching a decision.
What if I am unable to pay for the veterinary treatment?
In the absence of sufficient funds to cover the cost of a particular treatment plan, owners and keepers should recognise that there will be a limit to the treatment that the attending veterinary surgeon will be able to provide.
In some cases, owners and keepers may be eligible for charitable assistance. If so, veterinary surgeons should re-direct the animal for further treatment at the relevant charity.
Ultimately, if the owner/keeper is ineligible for charitable assistance and no other form of financial assistance can be found, euthanasia may have to be considered on economic grounds.
What happens in an emergency situation?
Veterinary surgeons are obliged to provide emergency first aid and pain relief. However, veterinary surgeons are entitled to charge for providing emergency first aid and pain relief.
Likely costs and arrangements for payment should be discussed at an early stage, however, immediate first aid and pain relief should not be delayed while financial arrangements are agreed (see RCVS Supporting Guidance Chapter 3).
Can my vet report me to the authorities?
In normal circumstances, veterinary surgeons should not disclose to third parties confidential information about a client or their animal (this includes information given by the client or revealed by a clinical examination).
However, in exceptional cases veterinary surgeons may be justified in passing on information to the relevant authorities without the permission of the client.
For example, where the veterinary surgeon considers that an animal's welfare is compromised because the client is failing to obtain or follow appropriate veterinary advice.